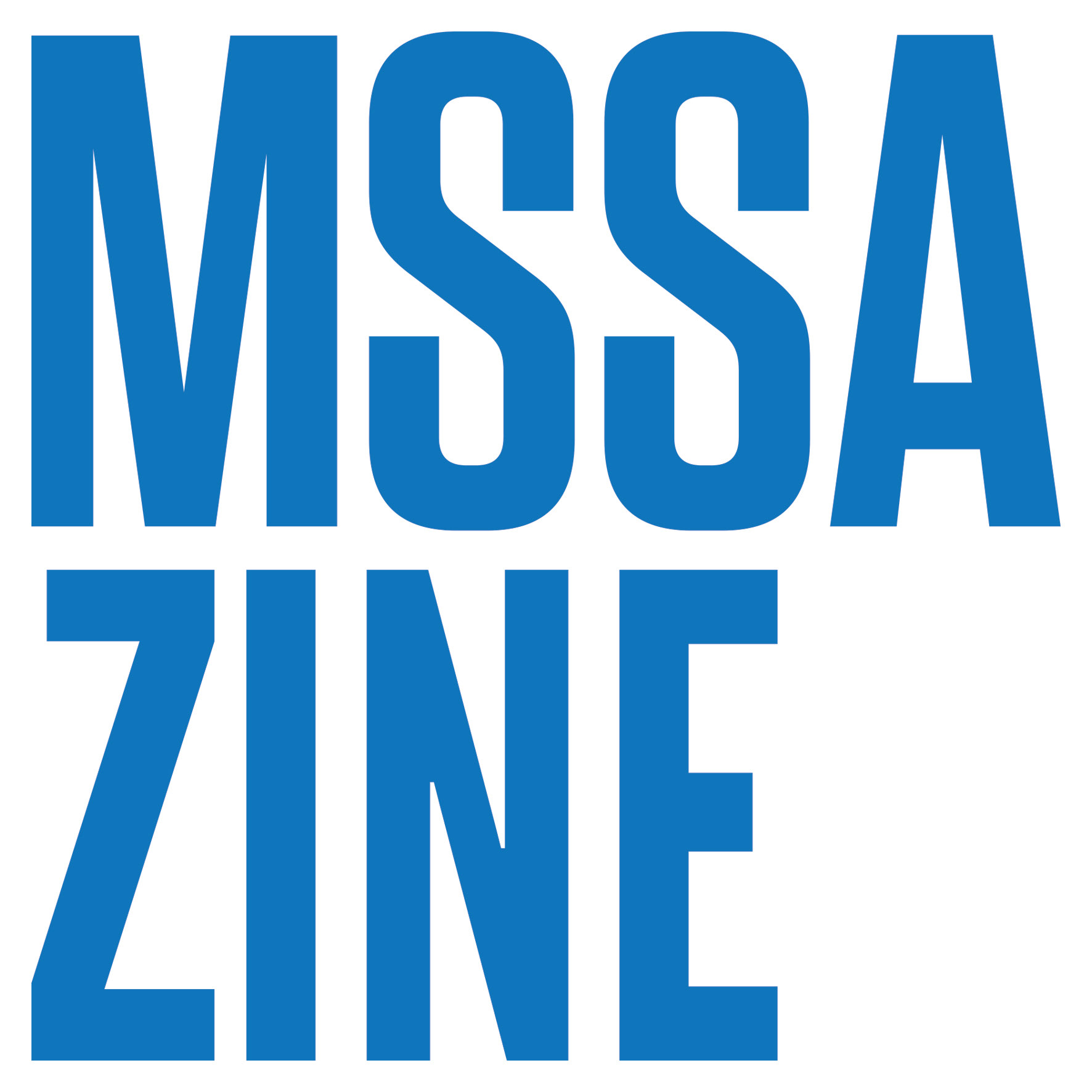 The MSSA ZINE is a student publication, made by the students of the Manchester School of Architecture. I looked at previous years attempts at making a zine, and why they didn't work.

I wanted the new MSSA ZINE to have a format and a graphical style that would make it work long term. Thus helping future members of the MSSA to produce a publication. The graphic style was based around the new logo and branding of the Architecture School. The format was overhauled; a series of A5 sized articles, one side text, the other an image based on the article. These are then wrapped in an A3 poster. A sleeve then keeps the ZINE contained. This format was design so the reader, once they had finished with the articles, had a collection of photographs, illustrations, drawing, painting, etc. to use, enjoy, pin up, use as postcards. Whatever the reader saw fit.

ISSUE 1: 'BEGINNINGS'. Released in December, was about the starting something new. We featured articles by Eamonn Canniffe, Buttress Architects, Instruct Studio to name a few.

ISSUE 2: 'XX'. To be released in Januray. This issue focuses on the women in architecture and other creative industries. Talking about there achievements, the problems they faced and the gender gap in architecture. To be featured; Sadie Morgan of dRMM & Correy Murphy of Glasgow School of Art, plus much more.

ISSUE 3: 'CRISIS'. To be released in March. Focused on a huge range of issues, from political, environmental, identity, homelessness and how architecture is the cause or solution to it. Looking at problems of the past, current issues, and future utopian/dystopian visions.

Going forward, we plan to release a total of 5 issues. Setup online versions of the MSSA ZINE, and create a pathway for next years society to current on the MSSA ZINE in the same successful fashion that we have begun in.
After each issue is released, I will post the designs, ideas, work on Behance.